Welcome To My Site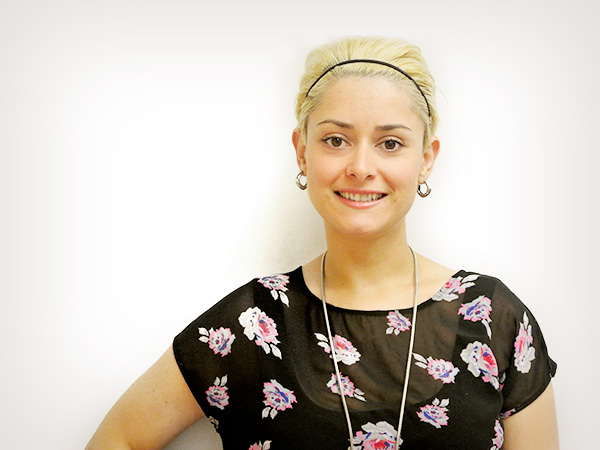 Currently, I'm McCann Miami's Social Media and Content Strategist.
I've put my skills to work for some of the biggest brands in the world—leading the social strategy for companies like LATAM Airlines, Mastercard, and Pizza Hut. I created this website to share what I've learned in my career in digital marketing and social media strategy. You can take your business to the next level with the free content you'll find here and my personal growth workshop, The Conscious Entrepreneur - Masterclass, that you'll find on Think New Concepts, my sister site.
Your ideas are too important to lack the right strategy.
I'm striving to make this website your home for the knowledge you need to manifest your business goals. Accomplishing your dreams in business is key to creating the life you want. There's a reason you're here (and reading this): You have a vision and want help making it a reality, or you need help creating a vision! In any case, the content here and my masterclass will help you get where you want to go. The internet has made it possible for us to reach everyone—no matter who they are, where they live, or what language they speak. You have an unprecedented opportunity to achieve your business dreams. You have a gift to give the world and you should give it fully. Here's your chance.
But nothing works if you don't.
You can have the right strategy, the right product or service, the right team, but success requires a strong work ethic and consistency. As a dyslexic writer, I've had to work twice as hard to be where I am. My struggles have made me extremely hard-working and empathetic towards others. I developed the mindset necessary to motivate myself and overcome the challenges in front of me. Now I want to help you do the same.
Your audience is waiting.
Learn everything you need to know about email marketing, social media, SEO, and digital strategy right here. Avoid the pitfalls and learn the lessons that took me years of trial and error to understand. Reach your audience and your business objectives by implementing the right strategy for your goals. The content is here for you to browse, share, and absorb.
We live our best life when we do the work we love.
Your work is so closely tied to your life satisfaction that it's nearly impossible to have one without the other. Be your best self by achieving the dreams that live deep inside of you. Let them come out. Your talents and passions are seeds. Grow your gifts and unleash your creative power upon the world by taking this content to heart. You can do it, and the tools to help are here.
Consider deepening your knowledge with my masterclass.
This one-day masterclass covers digital marketing principles that will help you spread your message and inspire those who need your voice the most. For $100, the price of dinner for two (at least in Miami), you have access to my years of marketing experience distilled into the most important elements, readymade for you to take and apply everywhere to maximize your opportunities. You will gain all the tools you need to establish your brand, monetize your business, and reach your audience. Improve your sales and the world by leveraging the massive opportunities available to you online. You can build the business you've envisioned—aligning your work with your talents and passions. Do what inspires you and apply heart-centered marketing to connect with your audience in an authentic way. In the The Conscious Entrepreneur - Masterclass, we cover everything from the essential channels you need to be on to self-care techniques that become vital in the day-to-day work of running your business. This is perfect if you are an individual or a small team looking to make a big impact on the world. This can be the shakeup your business needs, the empowerment your soul requires to step out and make your deepest desires real. Build your business plan, learn the principles of digital marketing success, and get out there! Apply what you've learned every day and you will see greater success than you could've imagined.
Join me.
I'm doing my part to offer what I know, but I do this to learn as much as to share. Every single one of you has a unique perspective of the world and you deserve the skills to put your story out there. I want to learn from everyone that visits my site. Feel free to comment, share, or email me about anything you see on here. I want to know what touches you, what's important to you, what you want to make with your time here on Earth.
We are a community of soulpreneurs and we can achieve anything together.

- Welcome. All my love, Nat